In 2012, the Journal of Chiropractic Medicine reported on a case study involving migraines and the Blair upper cervical technique. What were the results of the study, and what can it mean for migraine sufferers?
A Case Study
The woman in the study was 39 years of age and was experiencing both migraines and tremors. The head pain occurred 2-3 times a week on average. She had been experiencing head pain since age 10 and also had aura with the head pain.
The woman's medical doctor had prescribed various medications in an attempt to keep the migraines at bay. These drugs included acetaminophen, sumatriptan, propranolol, isometheptene, dichloralphenazone, and various pain relievers that are available over-the-counter.
During the study, chiropractic relief care was rendered using the Blair method. This is a specific technique that it used to adjust the upper cervical spine. Following the very first adjustment, migraines and tremors both improved. These results continued over the course of four months.
The patient was examined using the headache disability index. This is a 1-100 scale that shows emotional (52 points) and functional (48 points) disability caused by the condition (a higher score indicates a greater level of disability). Before the chiropractic care began, her headache disability was as follows:
68/100 – total
28/52 – emotional
32/48 – functional
Following four months of care, her disability had been reduced to:
14/100 – total
4/52 – emotional
10/48 – functional
To learn more about the connection between head and neck injuries and migraines download our complimentary e-book by clicking the image below.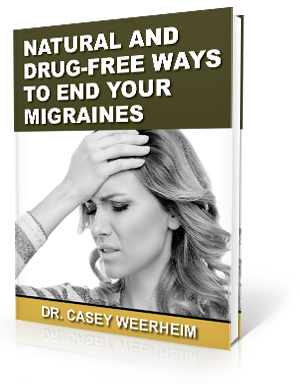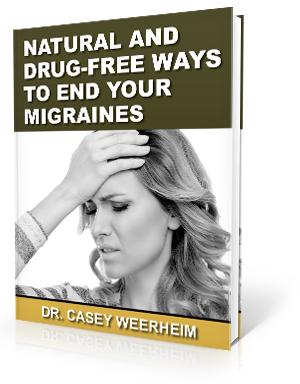 Migraines and Upper Cervical Care in Sioux Falls, SD
While the above study reveals just one patient's results, it shows the great potential for benefit to those suffering from migraines. If you are experiencing migraines, especially if you have a fall, car accident, sports injury, or another type of trauma in your history, an evaluation can reveal if an upper cervical misalignment may have something to do with your head pain. If so, you may experience benefits right from your first adjustment.
To schedule a complimentary consultation with Dr. Casey Weerheim call our Sioux Falls office at 605-250-2024 You can also click the button below.


If you are outside of the local area, you can find an Upper Cervical Doctor near you at www.uppercervicalawareness.com.